Office premises for rent - from 20 to 200 m2 - Ruzova dolina
Price on application
Floorage: 20 m
2
(215 ft
2
) Agent: Lukáš Jendek
Email: lukas@realitymove.sk
Phone: 0918/ 186 637
Add to Lightbox
Print property detail
ID reality: 1154
Show on map
Pictures of property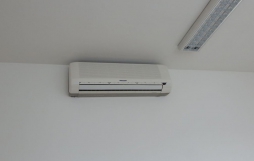 We offer for rent first-rate offices in well situated eight-storey administrative building on Ruzova dolina street with excellent access by motor vehicles or public transportation.

Building is fully reconstructed – thermall insulation, plastic windows, A/C, floating wooden floors...

Building has barrier-free access, reception 24/7, 2x regular/personal lift, 1x cargo lift.

Possibility to rent the parking space (56,- EUR/month + VAT) in the enclosed parking lot with artificial lighting, monitored by surveillance system, access on card.

On offer are separate offices or whole units with total floorage from 20 m² up to 230 m².

Possibility to rent air-conditioned conference room for 8 to 40 person, or storeroom or archive right inside the building.

Internet connection provided by ACS, V- net, wi-fi in the building is free.

Problem-free possibility of alimentation in the near proximity to the building.

Fixed term contract with period of the rent at least 12 month, deposit of two month rent.

Rental price: upon request.

Commission of real estate agency is not paid by lessor.
Property features
» Property status: full reconstruction
» Floorage: 20 m2 (215 ft2)
» Internet
» Lift
» A/C